TeamPage Social Enterprise Web
Extending Traction® TeamPage discussion, tagging, and tasking to the rest of your enterprise content and the public Web is a snap with Social Enterprise Web features. Comments, tags, tasks are recorded in TeamPage, linked to source pages on the public Web or your private intranet.
The module builds on the idea of Social Bookmarking and Social Tagging by unifying these concepts and extending the idea to include tasking and discussion.
Looking for integration with your intranet? You can add a TeamPage share badge or TeamPage comment widget to any page on your intranet by adding a line of Javascript. Or share, task, tag and comment on any Web page using TeamPage's Web browser extension for Internet Explorer, Firefox, Safari and Chrome.
Share the Web
With a click on a browser bookmark button or a Toolbar add-in, a TeamPage Share form pops up to allow you to share, comment on, tag, or assign a task to any web page URL.
TeamPage automatically includes an excerpt and image from the page.
For customers using TeamPage Advanced Search, the body content of shared pages is captured and indexed along with the shared link.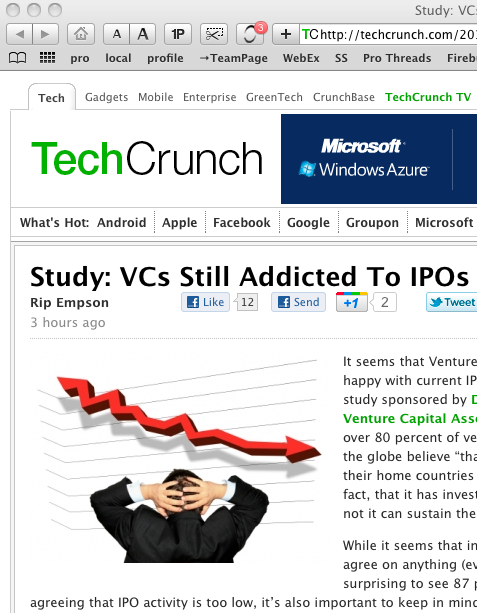 Click a bookmark or the TeamPage toolbar extension to share, tag, comment or even task any Web page. As you navigate the Web, a red number on the TeamPage icon shows the count of TeamPage actions linked to that page.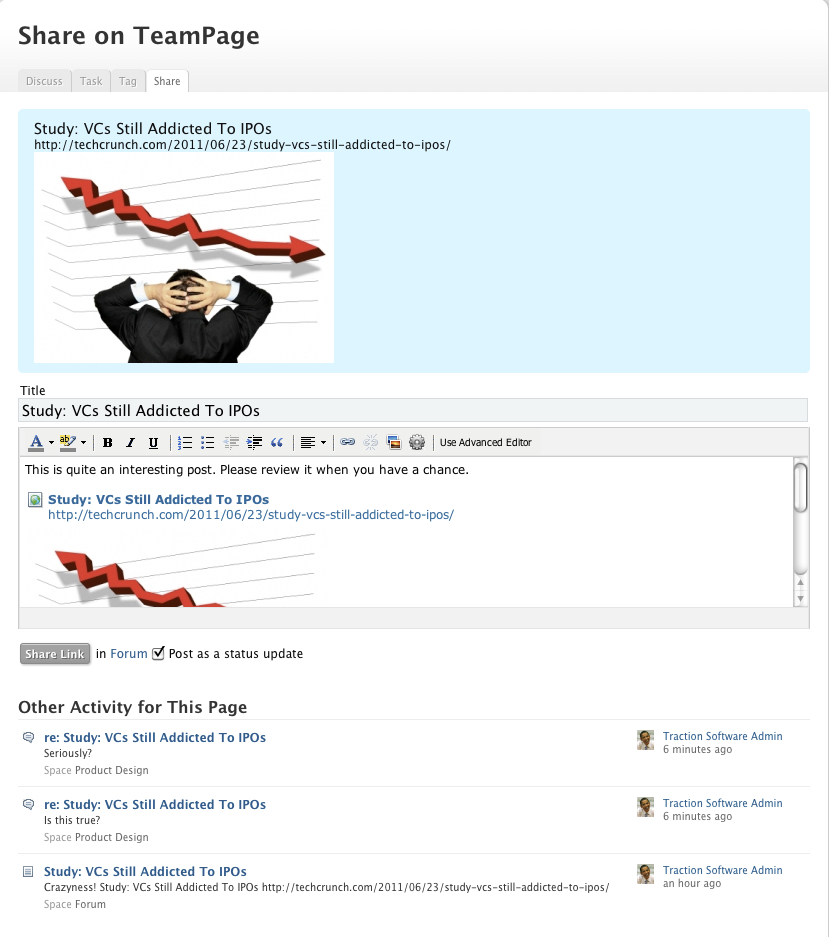 When the bookmarklet pops up, you can add your notes, pick a space and share the page. If there's any other activity on the page already, it will appear in the bookmarklet.
Socialize your Intranet
Just add a line of code to any web page on your intranet - and voila! A TeamPage discussion box or badge appears. The discussion box shows all current comments, and the badge shows a count of activity on the page - then opens the Share form when clicked.
Any time you share, tag, task, or comment on a page, the TeamPage Activity feed will also show your actions.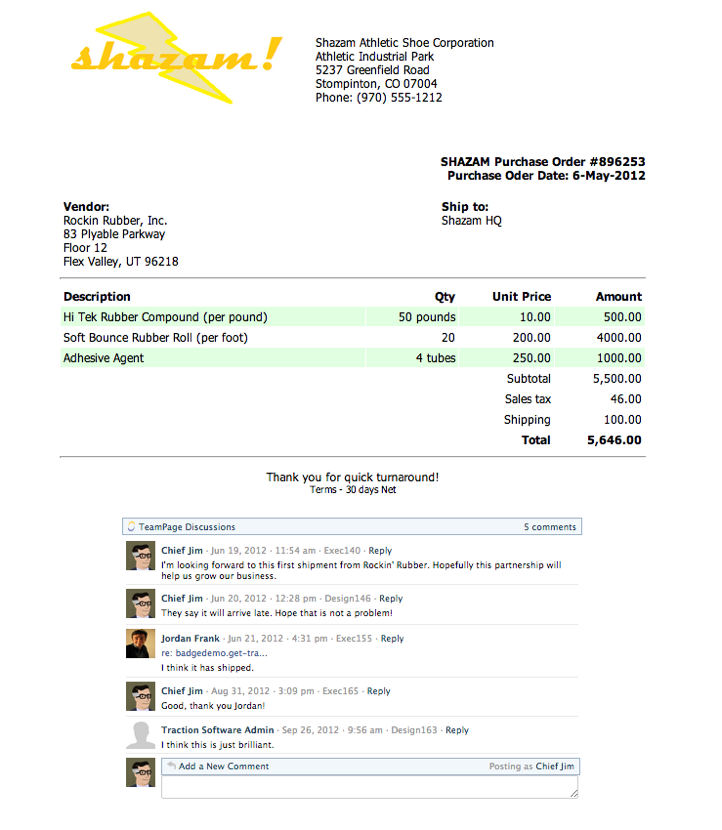 Add the discussion widget to any page on your intranet to capture comments, tasks and tags in TeamPage. Discuss or flag invoices, orders and other pages of your private intranet. If you use TeamPage Advanced Search, TeamPage will automatically index the content of your intranet page. Your TeamPage discussion appears on your intranet page, the comments also appear in your TeamPage activity feed, linked back to your intranet page.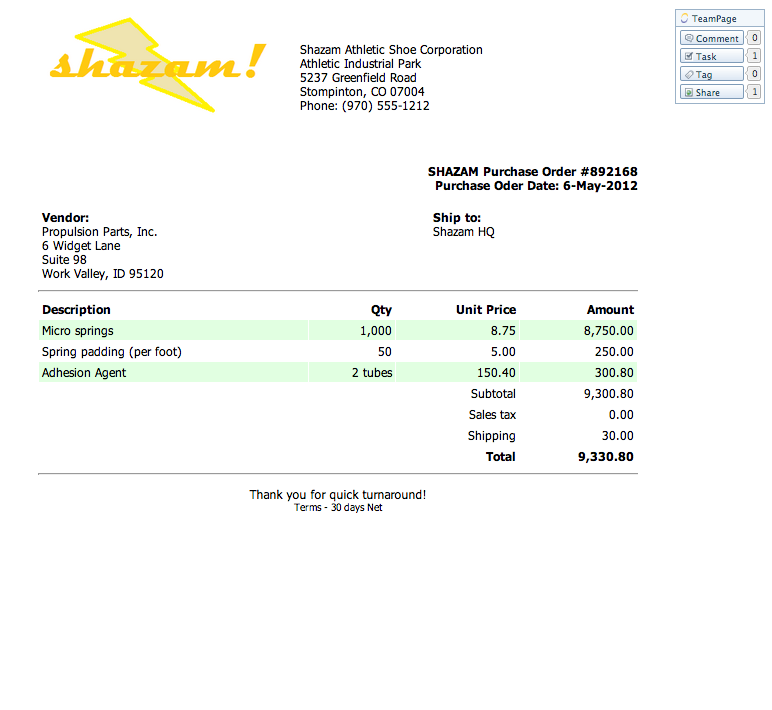 The TeamPage Badge shows a count of TeamPage social actions associated with that page. Choose the one-button Badge or a four-button Badge.
Click the Badge to comment, tag, task or share that page - or review what other people have said and done.
Tweet